The Governance of the Belleville Nurse Practitioner-Led Clinic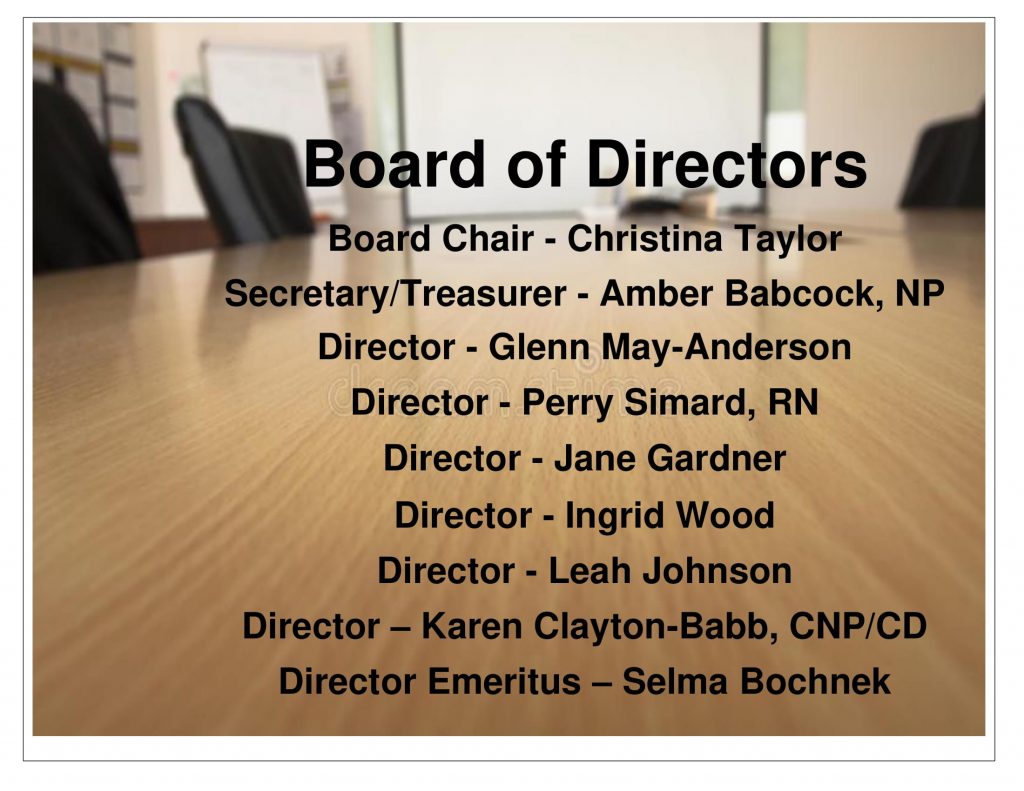 The Belleville Nurse Practitioner-Led Clinic (BNPLC) is governed by a volunteer Board of Directors. The BNPLC is a non-profit entity which is funded by the Ministry of Health.

A team approach is part of the governance structure. The Chief Nurse Practitioner/Clinic Director is voting member of the Board. Nurse Practitioner leadership is integral in all levels of the organization from governance, clinic practice and operational planning. The Board also consists of community members with varied background, experience and skill sets.

The Board of Directors is responsible for developing a collaborative vision and mission, ensuring the bylaws are followed and updated as needed, developing a strategic plan, and formulating policies for the efficient operation of BNPLC.